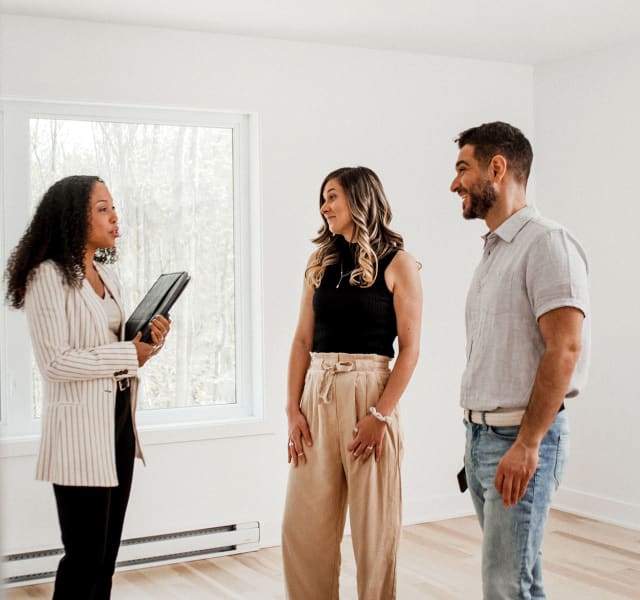 About us
Our goal is to offer a superior experience to clients and an innovative option for real estate partners.
Why Confia?
Confia works with partner brokers affiliated with different brokerages and refers them to well-prepared clients who are ready to take action.

Confia services are part of the EspaceProprio ecosystem service offering. EspaceProprio empowers current and aspiring homeowners to achieve their real estate goals by providing rapid access to a network of reliable professionals in all aspects of homeownership.
Confia recommends partner real estate brokers dedicated to customer satisfaction to clients who are ready to take action.
EspaceProprio is an initiative of Desjardins Group, the largest cooperative financial group in North America. As a leader in mortgage financing, their desire to support members and clients in the most important investment of their lives led to the creation of EspaceProprio and Confia.
Our mission
Confia allows homeowners and future homeowners to successfully complete their real estate transactions by giving them access to brokers who are dedicated to client satisfaction.
Thanks to a vast network of partners and an innovative business model, we differentiate ourselves by providing clients with exceptional professional services and offering real estate partners an unbeatable opportunity.
Transforming the real estate experience, together.
Who we are
Confia is a real estate agency whose primary focus is ensuring that clients receive exceptional support for their transactions.

The Confia referral service offers buyers and sellers a choice of real estate brokers best suited to their needs and it connects brokers with clients ready to take action. Confia fosters long-term partnerships with real estate brokers dedicated to customer service excellence.