Show off your savoir-faire
Take advantage of a powerful tool to promote your exceptional service and grow your business.
Eligibility conditions
Register for the service now by fulfilling the following conditions:
Hold a valid brokerage licence from the OACIQ

Be subject to a verification of disciplinary records on file at the OACIQ

Accept the Terms of Service to Brokers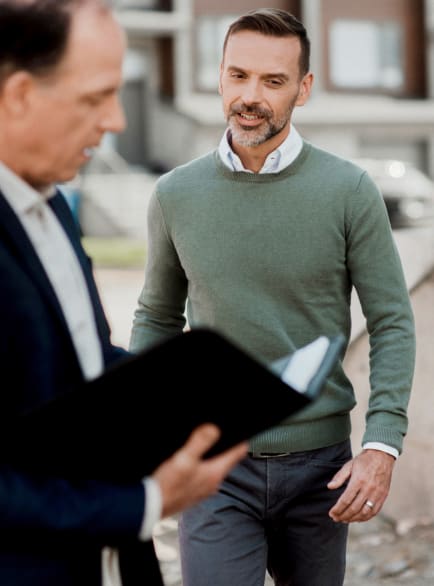 Real estate the way you like it
Providing a quality real estate experience to clients is at the heart of our mission.
 We believe that delivering a quality real estate experience is all about the service, especially the following points:
Client onboarding

Courtesy and professionalism

Attention and understanding of client needs

Clarity of explanations about the transaction process and market conditions

Availability and responsiveness to Clients

Transparency in all aspects of the transaction
This is why satisfaction surveys will be conducted regularly to gather feedback from clients on the services they received.
Register today